Some people have a real skill at choosing prints and making them into something incredible. I dont`t have that knack of seeing the bigger picture so I almost didn`t buy this fabric . But now it is sewn up I really like it . I often favour smaller prints in more muted colours but this can translate into a bland , faded even frumpy look from a distance even if the print itself is beautiful .
The fabric is a rayon type with birds in solids and outlines on a black background. I`m not sure if they are swallows or swifts.
I really wanted to make the Rebecca Taylor Vogue Pattern 1395 but it wasn`t available but my brain slowly ticked over and I realised I could get the look combining a couple of patterns I already owned.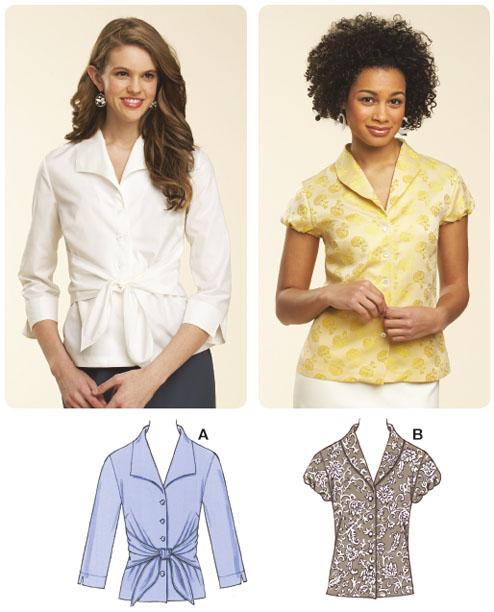 I combined a Butterick See and Sew dress pattern 5975 with the front ties from Kwik Sew 3620 . Not exactly the same but similar look to the Rebecca Taylor Vogue 1395 as below. I got a bit over confident and didn`t follow the pattern instructions for the dress as I was trying to do the burrito method for the yoke construction . I realised too late it would not work for the dress so I had to fudge things and add bias binding strips for the arm holes and then applied them the wrong way so they show on the outer side . I applied them neatly so it looks OK and since I sewed the dress a couple of weeks ago my mistakes already do not bother me. Apart from my own self induced errors the construction was straight forward but I am not quite sure that the pattern is as simple as See and Sew implies.
This dress has got me rethinking my print choices and also that I should probably have a bit of a dress clean out.The dress started as a UFO from several months ago and now it is finished my sewing corner is all sorted. I can hardly believe it but my dress form is clear , my dresser top is empty and my little sewing basket has only one project in it which is a WIP purse which is being slowly made at a sporadic sewing group I attend so no hurries there. I am now considering finally making a patchwork table runner for the coffee table and perhaps even an entire patchwork quilt with garments in between.
Does anyone have any hints on how they successfully chose prints ?
Happy Sewing and here`s to completed UFOs and fresh starts.